Baseball Alberta Return Play Guidelines
---
---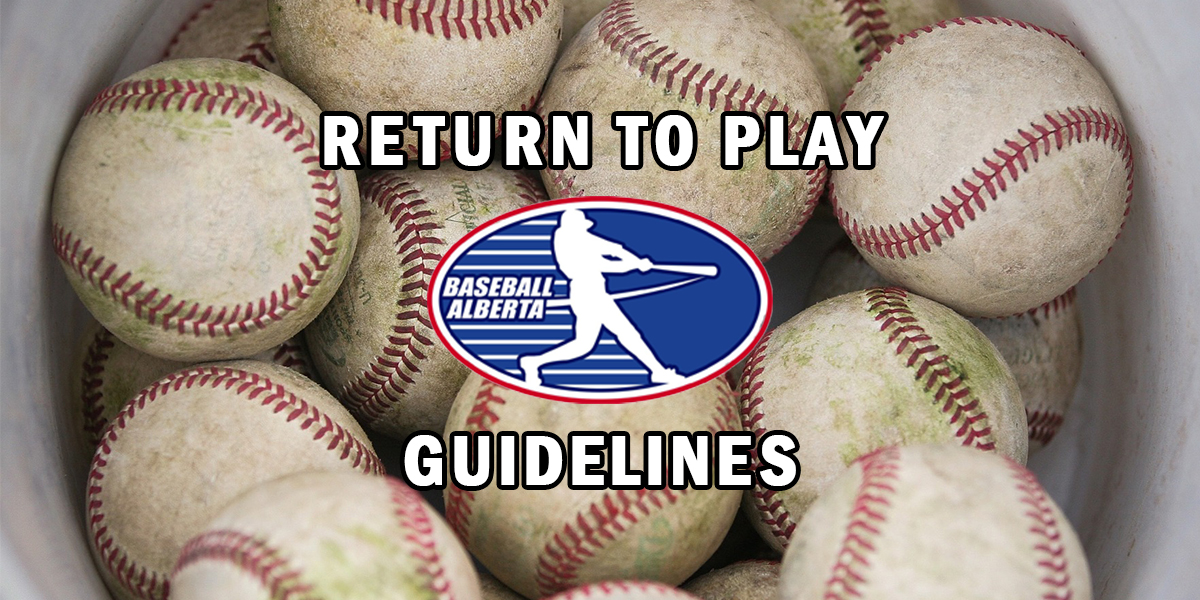 ---
We are pleased to release the Baseball Alberta Return to Play Plan. These guidelines represent the limit to which modified gameplay can safely resume within your Association/team in a Covid-19 world. We recognize there will be different levels of comfort from individuals and associations. Baseball Alberta will fully support associations who choose to remain closed for the season or who solely choose to stay with Return to Train activities. Although there will be a level of competitiveness in any game scenarios, those associations who choose to move to the Return to Play model should stress that these games are designed as developmental opportunities, rather than being for the purpose of declaring a winner.
Noncompliance can lead to removal of facility access through the municipality in which you offer baseball programming, bylaw fines or even provincial health officer order to cease activity.
Member Associations will be able to safely resume baseball activities once:
All players and coaches are registered with Baseball Alberta.
All registered players, coaches and volunteers have signed the appropriate waiver forms (found within the RTT document)
Associations have communicated with their municipality to ensure compliance with all local guidelines in order to book and use fields.
The Baseball Alberta Board of Directors and staff's focus continues to be the health and safety of our athletes, coaches, officials, volunteers and fans. We respect the orders and restrictions that have been put in place in our province by our Chief Medical Officer of Health and her team.
We are looking forward to seeing our players and coaches back out on the diamonds soon!



* Please remember Return to Play will not be in place until July 1st, 2020. Until then, please continue to follow the guidelines set out in our Return to Train document. Dates are also subject to change.
To view the official Return to Play Document click HERE
*Document will continue to be updated as more information becomes available.
To view our Return to Train/Play FAQ Document click HERE